Herman Thorvaldson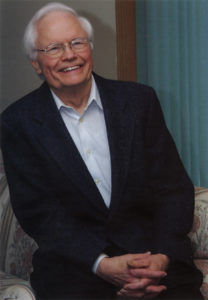 Herman Thorvaldson was born in Riverton, Mb to parents of Icelandic descent. Residing in both the Interlake area and Winnipeg throughout his childhood, his family eventually moved permanently to Winnipeg in 1942. During that time, his aunt (a retired nurse) owned a care facility (started in 1932) on Sharpe Blvd in the St James area – later moving to Mayfair Place in Fort Rouge. In 1959 at the age of 25, together Herman and his parents bought the care facility and continued the operation as 'Thorvaldson Nursing Homes' a 38 bed nursing home. His mother Lilja Thorvaldson was the 'Matron' of the home. In the mid 1970's the decision was made to sell the building on Mayfair Place, and move the business a short distance away to four large homes on Stradbrook Ave in the heart of Osborne Village. Together, Herman and his wife Julia opened 'Thorvaldson Guest Homes' – a 40 resident (lighter level) care facility for the elderly.
In 1994, under Herman's direction and design, the process of tearing down the four large houses on Stradbrook Ave began. The existing 'Thorvaldson Care Center' opened shortly thereafter – a large, two storey building accommodating 70 residents (with rooms for both singles and couples).
Herman Thorvaldson – Long Term Care positions held:
1959 – 1978  Nursing Home Association of Manitoba (original member)
Chairman 1962 – 1978
1977 – 1981  Canadian Long Term Care Association (founding member)
Treasurer 1977 – 1979
Secretary  1979 – 1981
1982 – 1989  Association of Residential Care Homes
Chairman 1982 – 1986
2009  Nominated for the Fred Douglas Humanitarian Award
The 'Art of Caring'
2009   Long Term Care Association of Manitoba
Recognition of 50 years in Service to the Elderly
The Next Generation
Both Herman and Julia built the Care Center on their passion and commitment to caring for the elderly. From very young ages, their children – Jocelyn, Karen and Jason were surrounded by this environment. They gained experience in all facets of the family business. As young children they visited and entertained the residents, as youths they participated in activities and kitchen/serving duties, and as young adults assisted with administrative duties.
Upon Julia's unexpected passing in 1999, they all became more involved in the day to day operation. Jocelyn stepped into her mother's role as Administrator, and Karen is the Director of Marketing. Now as the third generation operating the family business, they continue to carry on the Thorvaldson tradition with integrity and pride.
Today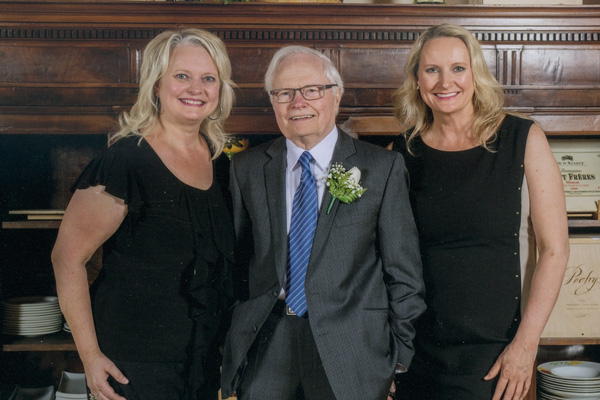 Over half a century has been committed to nurturing and enriching the lives of seniors in our community by offering a facility that caters to their health and well-being.
The Thorvaldson Care Center is Manitoba's only Intermediate Care facility catering specifically to the elderly who require more care and supervision than what is offered in the community, yet are not quite ready for Personal Care home placement.
 'Let our family, take care of yours'